Grand Prairie Sprinkler Repair

Your Yard Has Never Been This Green!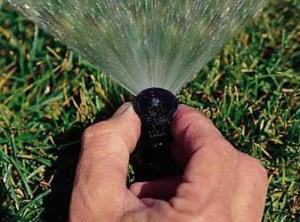 Water conservation is not something that the people, or government, in Grand Prairie, Texas, take lightly. City ordinances make careless watering processes an offense punishable by a fine of between $250 and $2000. If you happen to be the proud owner of a sprinkler that is taken care of by our Grand Prairie sprinkler repair team you'll never have to worry about being cited for one of the many violations on the books. We are water conservation experts who keep every system in tip-top condition and make sure every last drop of water gets where it needs to be. If you're ready to reclaim your lawn and keep your grass green all year long without over watering, call us today.
What Makes Us The Best Irrigation Team in Grand Prairie?

With a winning combination of technical excellent, reliability, and respect for our customers, we think you'll have a hard time finding a better sprinkler contractor anywhere in the greater Dallas area. We use a thorough screening and hiring process to make sure that we only employ the very best in the industry. All of our team members are equipped to handle your everyday sprinkler repair needs, but many of them also have specialized experience in drainage, sprinkler system design and installation, outdoor lighting, and more.

We Do Full Seasonal Sprinkler Inspections
If you haven't had your sprinkler system checked in a while, call our Grand Prairie irrigation team during the off season to make sure you're ready for the next one. This will allow us to take additional time and care examining every part of your sprinkler system, so that critical repairs can happen before you need to rely on your system. Our fast, affordable sprinkler inspections are the key to keeping your grass green all year long.

The Grand Prairie Sprinkler Repair Team You Can Rely On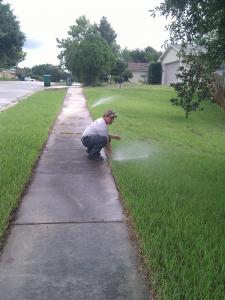 Every contractor on our Grand Prairie sprinkler repair team is as reliable as they come. When we schedule an appointment it's not for a 4 hour window that eats up half of your day, it's for a specific time and we'll probably show up 5 to 10 minutes early. Not only will we show up, we'll bring a truck stocked with over 2000 replacement parts and all the tools needed to do the job.
The most important value, and the one that we hold in highest regard, is respect. We know that without our loyal customers in Grand Prairie that we would be out of the business, or in another line of work. We keep conscious of that fact to make sure that each and every customer is treated like the only one that matters.
Our Grand Prairie sprinkler repair team doesn't do quick fixes or temporary patches. We do all of our repairs the right way, the first time, so you won't need to see us too often. One call to our Grand Prairie sprinkler repair team and you'll see the difference that a home town professional can make.
We Specialize in Drip Irrigation Systems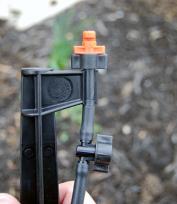 If you have, or if you need, a drip irrigation system, there's no better team to call. We have been installing, repairing, maintaining, and expanding drip systems in and around Grand Prairie since 2004 and we're not stopping any time soon. Our technicians can work with any size system and any brand of equipment, including Dig, Rain Bird, Toro, Lawn Genie, Raindrip, Mister Landscaper, Appolo, Agrifim, and Orbit. Call today for a bid on your drip irrigation job, or to speak with one of our team members.

Our Testimonials
"They provided service to us twice in the last year; each time they exceeded our expectations greatly. We moved back into our home, which had been a rental for the last three years, just last year. Our sprinkler system had several issues including bad runoff, poor water pressure, and a large section of the back yard that was dying.
Mario gave us a fair estimate and completed all the work in less than 2 hours. He went above my expectations by repairing an additional broken pipe, for free, that had missed in the original bid. The second time we called them was for our other rental property with similar issues. I thought Mario was very professional and reliable, and his pricing was excellent." - Andrea A.
"Got a full sprinkler tuneup for a reasonable price. I scheduled with them over email, got a call later that day, and had the work done the next day. Will certainly use them from now on for all my irrigation work." - Mark L.
"They replaced a lot of heads over a little more than two hours in the burning sun and didn't complain a bit. Very reliable and very trustworthy. Recommended." - Janet C.